17 Nov

What is "Bonjour Service" on my computer? Is it a virus?

It's a service made by Apple. It's used to help your computer connect to devices like TimeMachine, Apple TV etc.
It's a zero-configuration networking system to ease the setup of your various devices.

For example Bonjour Print Services for Windows lets you discover and configure Bonjour-enabled printers from your Windows computer using the Bonjour Printer Wizard.

The Bonjour installer will configure your Windows firewall appropriately during installation on supported systems, but if you have a separate "personal firewall" enabled, you will need to ensure that relevant ports are in order to for Bonjour to work correctly.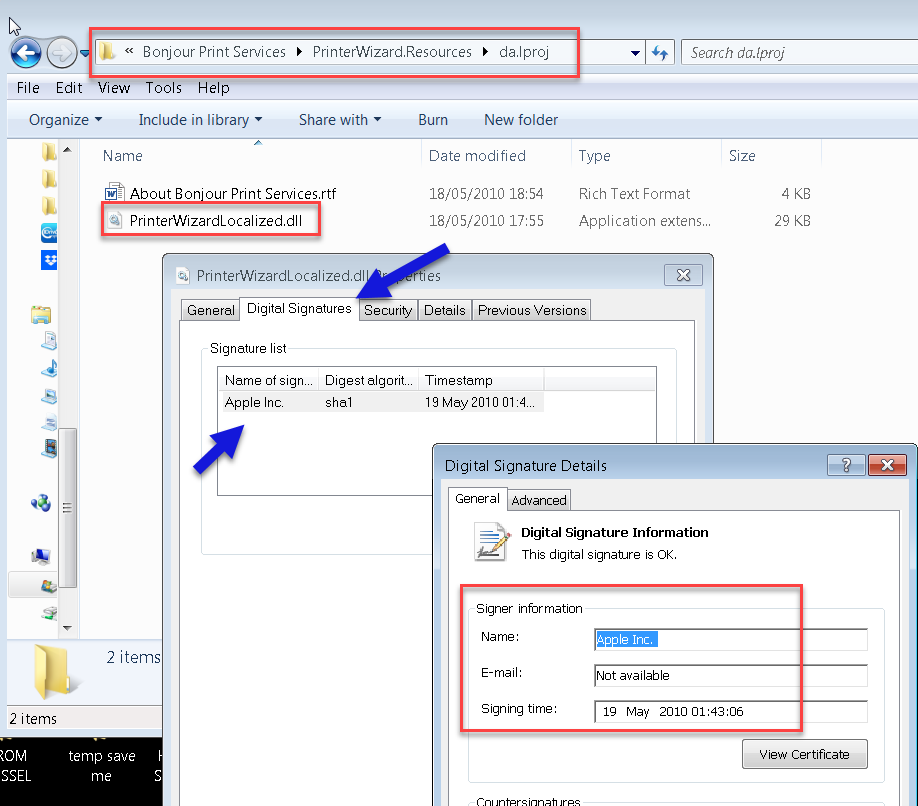 If you locate any related Bonjour application, either .exe or .dll, open it's properties and go to the Digital Signatures tab.
You can check yourself if it is signed by Apple, as shown in the picture above.

Do not worry, it's not a virus!
The majority of ransomware attacks in 2022 began with the exploitation of public-facing applications, data retrieval from compromised user accounts, and malicious emails, a new report by Kaspersky reveals.According to...